Tourist Attractions of Eastern Senegal and its Environs
Eastern Senegal is certainly one of the African destinations that reserve you more surprises. It is a world of legendary beauty, an ideal destination for adventure seekers and lovers of outdoor experiences. Africa, as dreamt by many, is a continent with savannahs, waterfalls, green mountains, dense forests and an atypical people who live in osmosis with nature. With a population of about 300 000 inhabitants, Eastern Senegal covers an area of 59 602 km² which covers nearly 30% of the national territory. It has an extremely rich flora and fauna. The fauna houses animals such as hippos that can be seen all along the Gambia River, elephants, lions, buffaloes, panthers, monkeys, antelopes, crocodiles, and warthogs as well as nearly 400 bird species that populate the Niokolokoba National Park. The region is populated mainly by the Fulanis, Mandingues (Malinkés, Bambara, Socés), Bassaris, Coniaguis and the Tendas-Bediks.
The city and Fort of Bakel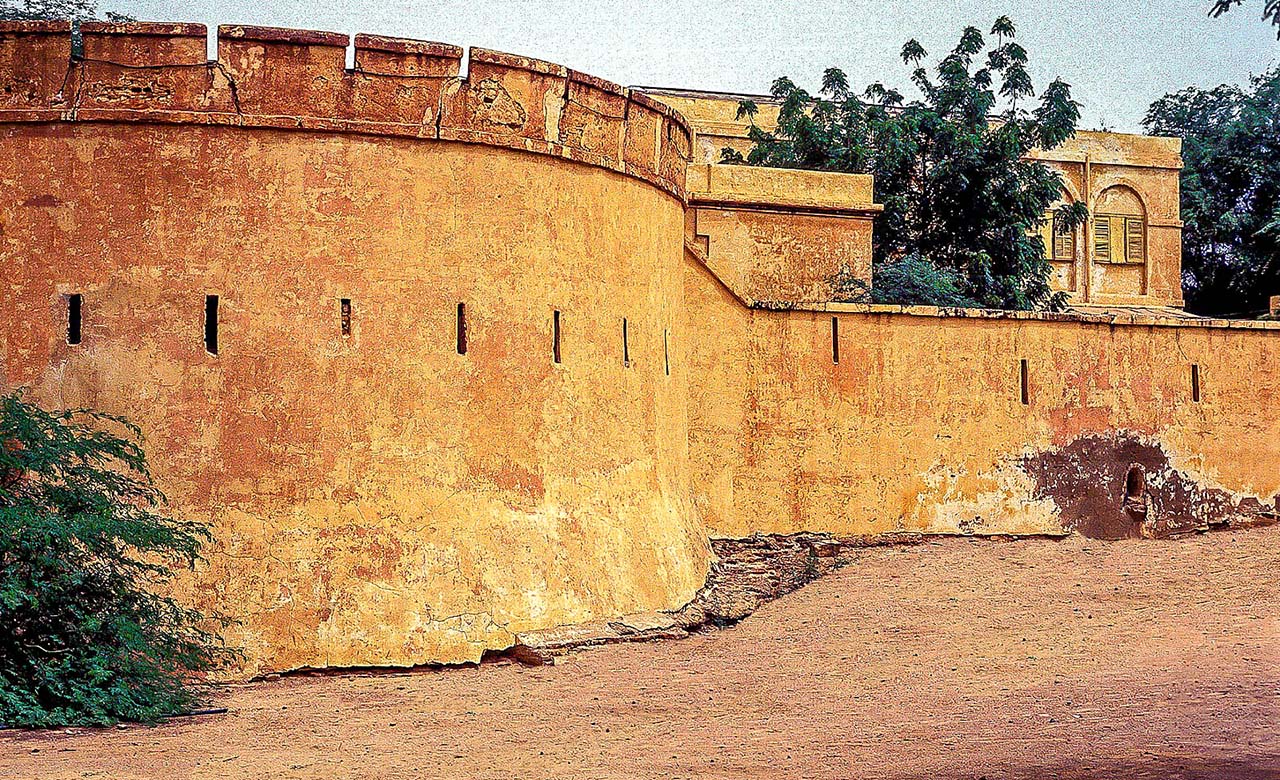 Located along the Senegal River, in the middle of rocky mounts, near the borders with Mauritania and Mali, Bakel offers a rich and varied historical heritage. This city, engulfed in Eastern Senegal, regrouped authentic traces of the colonial era. While visiting it, you will discover beautiful attractions worthy of admiration like the René Caillé Pavilion, Faidherbe Fort, the three military towers and the circumcised cemetery, which were inscribed in 2003 on the list of historical monuments and were presented as treasures that are likely to bring this city to the limelight. Also
 known as the "Faidherbe", of 190 years old, the Bakel Fort was built between 1818 and 1820. It was built on a hill that overlooks the city and offers a superb panoramic view.
Ecotourism in Eastern Senegal
Do you dream of certainly being connected to nature during your holidays in Senegal? Then, Eastern Senegal offers you unparalleled ecotourism sites with beautiful hiking trails, extraordinary flora and fauna. Either by canoe, car or on foot, Eastern Senegal will offer to you many ecotourism surprises. It is a space that magnificently highlights the symbiosis between fauna and flora. It is also the refuge of many water birds. It is a paradise that welcomes each year about 3 million birds distributed in nearly 400 species. You can enjoy the flight of white pelicans, flamingos, or crowned
 cranes. There are about 36 species of mammals, including hyenas, warthogs, green monkeys, tapas and many other animal species.
Eastern Senegal has several must-see trails for hikers. On foot, by car, by pirogue, by kayak or even by horseback riding, you can go for the discovery of the unknown lands in total communion with nature, off the built up tracks, the unusual sites, the forests, savannahs, and waterfalls, all nestled in the heart of the fabulous landscapes. A varied range of tours are offered to the Peulh, Bedik and Bassari countries, giving you the opportunity to discover these populations. Some of these trails are famous for their history and you will appreciate the breathtaking scenery as several peaks will
 allow you to escape to altitude.
Niokolo-Koba National Park
Located about 600 km south of Dakar, the Niokolo-Koba National Park was created in 1926 as a game reserve and became a classified forest reserve in 1951 and then a national park in 1954. The National Park extends over 900 000 hectares and is home to a large number of animal species such as elephants, lions, buffaloes, panthers, monkeys, many antelope species, hippos, crocodiles, warthogs as well as nearly 400 species of birds. Since 1981, it has been classified as a UNESCO World Heritage and the World Network of Biosphere Reserves (M.A.B.). Its flora is also rich and 
consists of nearly 1,500 plant species.
Hunting in Eastern Senegal
Eastern Senegal has several hunting zones that have been specifically managed and well equipped around national parks. Several hunting camps do exist in Eastern Senegal: the MISSIRA camp, for example, is 35 km south of Tambacounda, that of DIANA is 90 km southeast and the Boundou camp is 50 km east of the park. Each territory is 60,000 ha and lies on the border of the Niakolokoba National Park. Here, you can practice individual or group hunting especially for small preys such as francolins, hares, and guinea fowl. Individual "post" hunting is permitted for 
turtledoves, pigeons and green pigeons. Hunting for the "past" is permitted for Ganges in the morning or in the evening at the different water points. Hunting for the "approach" is permitted for warthogs.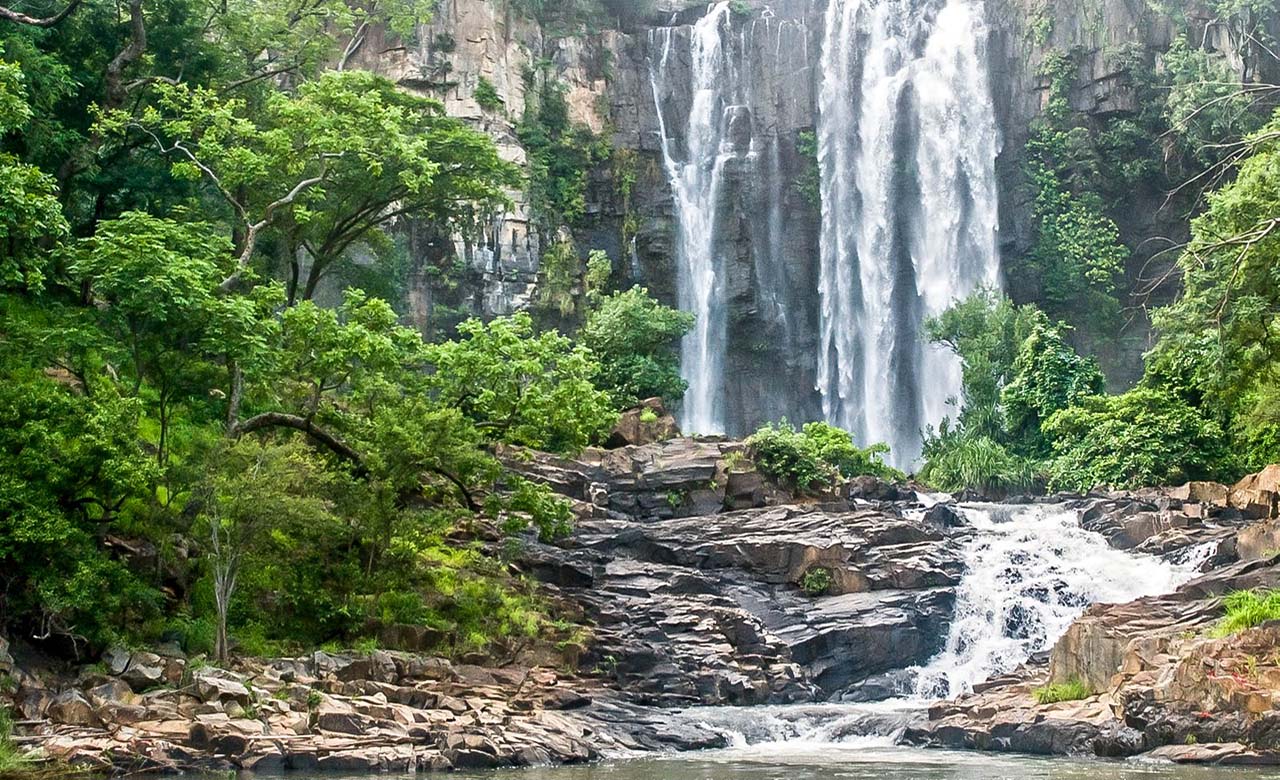 Discovered between 1921 and 1923 by a hunter, the Dindefelo Waterfalls are classified among the natural sites which make the pride of Senegal. Located in the Kédougou region, the waterfall takes its source from the Mount Dandé at 318metres of altitude in the heart of a luxurious vegetation with rugged terrain. From the top of the mountain, the water crashes on the different levels, lands in an impressive choreography. A rustle of water that reaches hundreds of kilometres. An invitation for a refreshing swim awaits you in a water source with therapeutic and mysterious virtues in a
locality where nature is of extreme generosity.
The Bassari and Bedik Countries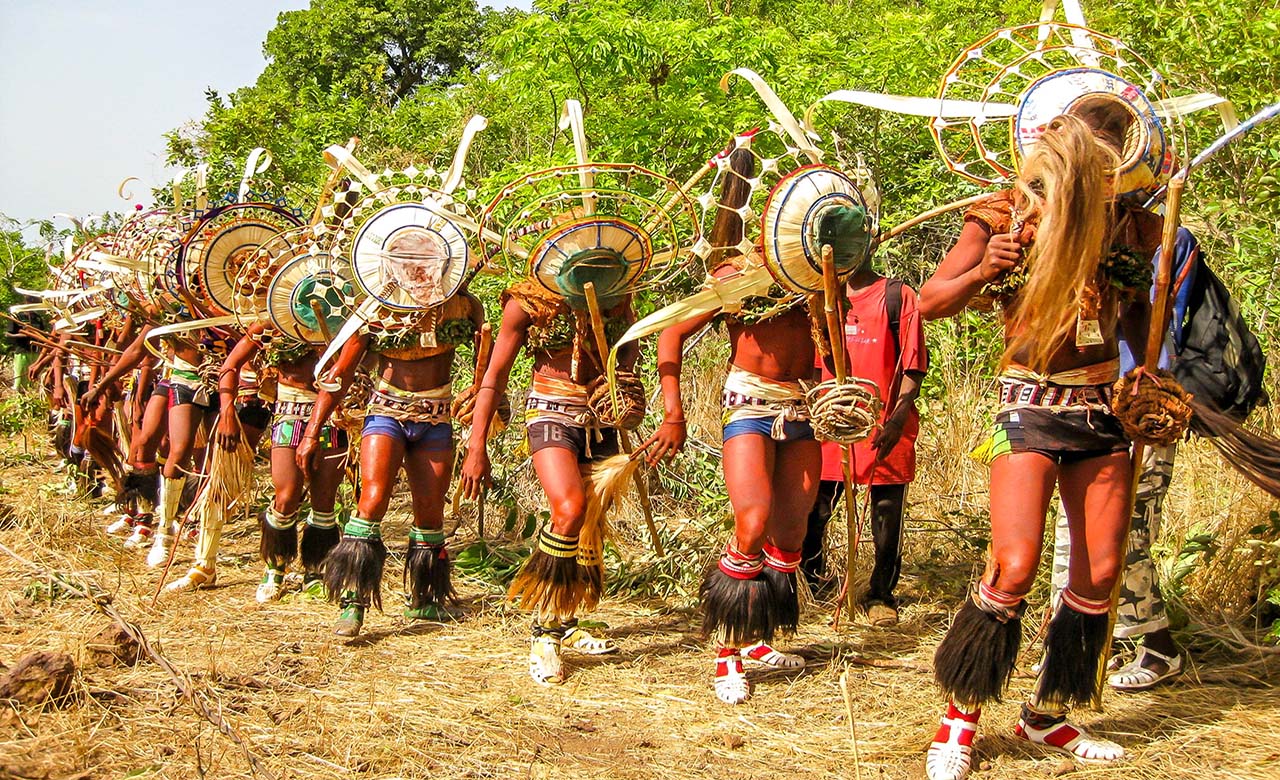 The Bassaris and the Bediks are the peoples who occupied Eastern Senegal. They settled there between the eleventh and the nineteenth century. They are made up of atypical communities and the discovery of their cultures is a journey into the heart of the original African rites. Their osmosis with nature is reflected in the rites, initiation ceremonies, and the architecture of their huts loitering in the hills. A wealth classified since 2012 as a UNESCO World Heritage. Several cultural and traditional objects used for various rituals and initiation rites have been well preserved and can be 
visited. During the rites of initiation, men wear a penis holster adorned with a triangle of antelope skin and coloured wool and masks made of fibres and bark; they also adorn themselves with pearls and necklaces and attach a porcupine thorn in their noses; women wear a beaded embroidered cloth and a belt made of bronze rings and pearls. Medals in the nose, copper bracelets around the arms and legs complete their costume. This is absolutely a must see cultural event to discover.